About Me
Name: Blog Antagonist
I'm a 40 something stay at home mom. I'm Jane Doe America personified. I like make-up and reading. Yes, I am a study in opposites; a creature of startling complexity. YAWN.
Christina Snortum Shaver
Create Your Badge
Previous Stupidity
Quotable Quotes
"If you would not be forgotten, as soon as you are dead and rotten, Either write things worth reading, or do things worth writing."
~Benjamin Franklin

"The power of accurate observation is commonly called cynicism by those who have not got it."
~George Bernard Shaw

"Its good to shut up sometimes."
~Marcel Marceau

"Nothing in the world is more dangerous than sincere ignorance and conscientious stupidity."
~Martin Luther King

"Well behaved women rarely make history."
~Laurel Thatcher Ulrich

"Common Sense is not so common."
~Voltaire

"I do not feel obliged to believe that the same God who has endowed us with sense, reason and intellect, has intended us to forego their use"
~Gallileo

"If you can't say anything nice, come sit by me."
~Clairee Belcher

"The beautiful part of writing is that you don't have to get it right the first time, unlike, say, a brain surgeon."
~ Robert Cromier

"The person, be it gentleman or lady, who has not satisfaction in a good novel, must be intolerably stupid."
~Jane Austen

"Public behavior is merely private character writ large"
~Stepehen Covey

"Most journalism is people who can't write, interviewing people who can't talk, for people who can't read."
~Frank Zappa

"We are men of action. Lies do not become us."
~Farm Boy Westley

"Good friends share good times,but great friends divide pain."
~Michelle C. Ustaszeki
Pet Issues/Causes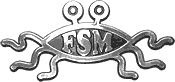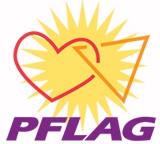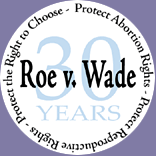 Food for Thought
Archived Stupidity
Site design © Blog Antagonist 2006,2007. All rights reserved. Republication or redistribution of all content, text or image, is prohibited without prior written consent.